Drake is moving on from the drama and spreading the love.
While accepting the award for Top Billboard 200 album at the 2017 Billboard Music Awards, Drizzy got a little personal. "You know I had a close friend of mine that didn't support my album but then supported other people's stuff," Drake began.
"And I asked them why, and their response was, 'I don't want to look thirsty and you get enough love as it is.'"
RELATED: Celine Dion's Billboard Music Awards Set Earns Rave Reviews From Peers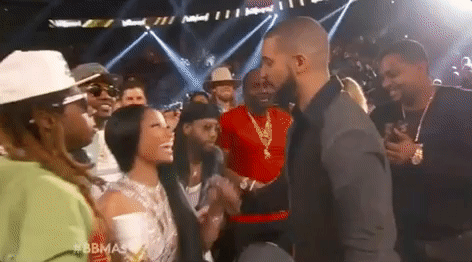 "It made me think," Drake continued. "You know it's crazy because we're all here on earth for a limited amount of time and we've got to show love while we're here."
The Toronto-born rapper then pointed out several famous faces in the audience. "So tonight, I want to say — Vanessa Hudgens, you look incredible tonight." But he didn't forget about Hudgen's co-host! "I want to say, Ludacris — I know we haven't always seen eye to eye but I've always been a big fan of yours," he added. "I got a lot of love for you. I want to let you know that face to face while I'm still here."
The "One Dance" recording artist then looked over to his Young Money cohort Nicki Minaj. Drake and Minaj were on opposite ends of the Canadian's feud with Meek Mill, but recently mended their friendship. "I want to say, Nicki Minaj — I'm so glad we found our way back because I love you and I could never ever ever see it any other way," Drake said.
RELATED: Miley Cyrus Cries While Performing 'Malibu' At 2017 Billboard Music Awards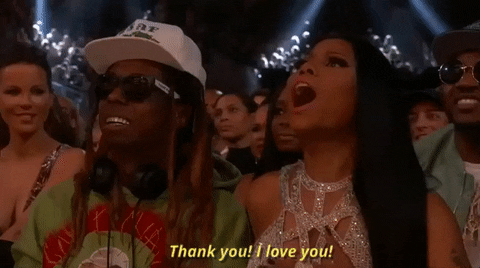 "I want to say Lil Wayne, if it wasn't for the risks you took, none of us would be here tonight," he added. The rapper capped off his speech with a shout-out to his dad: "My dad got on a purple suit with purple shoes. Boy, if you don't stop!"
Later in the evening, Drake broke the record for most Billboard Music Awards in a single year after taking home Top Artist. He celebrated by bringing his whole squad onstage and referred to Minaj as "the love of my life".
Drake officially took home 13 awards on Sunday, May 21.
RELATED: Drake And Torey Lanez Squash Their Beef
That evening, Drizzy also rubbed shoulders with fellow Canadian entertainer Celine Dion — Drake's dad even got a picture in!